An auto accident can happen at any time and it is important for everyone to know about the injuries that can result. When someone has been involved in a car crash, they could walk away with a number of different symptoms. These can be signs of a serious injury that requires medical care.
Whiplash
Whiplash is the colloquial term given to a cervical strain. The spine protects the spinal cord and the various vertebrae of the spine have ligaments that give the vertebrae a degree of flexibility. In an auto accident, the spine jerks back and forth quickly, straining these ligaments. This ligament strain will manifest as severe neck pain. With expert chiropractic care, the symptoms of whiplash can be relieved and individuals will feel a greater degree of flexibility in their spinal column.
Herniated Discs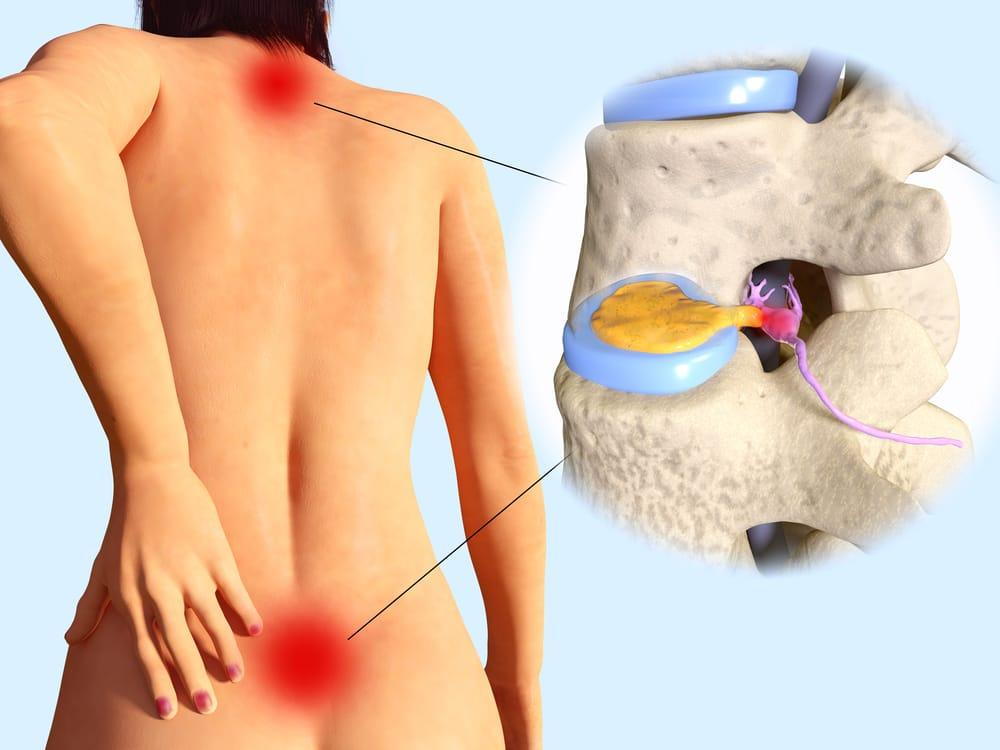 A herniated disc can also occur in a car crash. The vertebrae are separated from each other by cushions which are discs. These discs prevent the vertebrae from rubbing up against each other. In an auto accident, an abrupt force on the spinal column can cause one or more of these discs to rupture. When this happens, people might feel severe neck pain or back pain. With the help of a chiropractor, physiotherapy can help relieve a lot of the pain associated with a herniated disc, restoring mobility and flexibility.
Head Injuries
Head injuries are incredibly common in a car crash. Someone can strike their head on the dashboard or steering wheel, leading to a contusion or a concussion. Head injuries can manifest as memory loss, confusion, irritation, and might even lead to a loss of consciousness. A chiropractor can help someone recover using physiotherapy and massage therapy, assisting with long-term injury recovery.
Soft Tissue Injuries
Soft tissue injuries are also common following a motor vehicle accident. Depending on the tissue that is injured, symptoms can manifest as neck pain, back pain, shoulder pain, or more. People can feel pain and soreness all over the body. This is where chiropractic care is essential. Massage therapy, physiotherapy, and cryotherapy are all important for helping these soft tissues recover. This will reduce scar tissue and promote long-term recovery.
Knee Trauma
Knee trauma is common in an auto accident. Knee injuries can take many forms including knee ligament damage, contusions, and other knee sprains. The knee can strike the dashboard, steering column, or be trapped by the door, leading to severe pain. Physiotherapy and massage therapy can help someone restore flexibility and improve the range of motion of their knee. With the help of a chiropractor, long-term recovery is possible.
Inflammation
Inflammation is very common following a car crash. Inflammation can manifest in many ways. These include generalized pain, redness, and swelling. When inflammation results, it can cause an abrupt reduction in someone's range of motion. With the help of a chiropractor, cryotherapy, massage therapy, and physiotherapy can all be used to reduce inflammation. This will reduce the amount of scar tissue and improve the range of motion and flexibility of the inflamed areas.
Rely on an Experienced Auto Accident Doctor in Kenosha
Individuals and families who have been involved in a car accident should contact our compassionate auto accident doctor in Kenosha as soon as possible. At Jeranek Family Chiropractic, lead by Dr. Janet Jeranek, we are here to serve the families of Kenosha. We offer a wide array of services that will help everyone recover following a car crash. We can reduce pain and promote long-term recovery with our cutting-edge treatment options. Contact us at (262) 694-7833 to learn about how our services can help you and your family recover from any accident!