Arthritis Pain Relief in Kenosha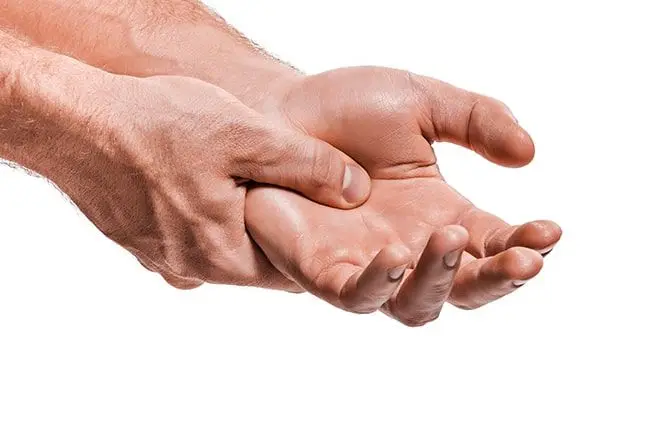 As people age, they often tend to experience discomfort that comes in the form of joint pain or arthritis. Of course, arthritis can occur in young people too. But just because arthritis seems to be a common aspect of aging, it doesn't mean you should put up with pain and discomfort from this condition.
At Jeranek Family Chiropractic, we have empathy for individuals who are feeling pain from arthritis with no sign of relief so far. As a leading wellness and chiropractic clinic based in Kenosha, WI, we are your one-stop shop for arthritis pain relief.
Introduction to Arthritis
Arthritis is not just one disease. It is a term doctors use to refer to a range of conditions that all involve painful joints or diseased joints. Pain, stiffness, swelling, inflammation, and a reduction in the ability to move freely are common aspects of arthritis.
Scientists have determined that there are three main different types of arthritis. Diagnosing what kind of arthritis you have is essential before coming up with a treatment plan.
Osteoarthritis: Cartilage that normally protects the ends of your bones actually diminishes, allowing the bones to rub and scrape against one another. This can cause discomfort and pain in locations including your hips, knees, and hand.
Rheumatoid Arthritis: When your immune system reacts inappropriately and starts to affect your own tissue, the result is damage to joints and bones. Patients typically experience rheumatoid arthritis in ankles, elbows, and feet as well as in their shoulders and hands.
Juvenile Arthritis: A kind of rheumatoid arthritis, juvenile arthritis is the name give for this malady when it occurs in children.
Gout: Occurs after uric acid levels increase too much, leading to sharp crystals actually forming inside your body at different joints. For many patients, gout first occurs in their big toe. You may experience gout in your wrists, elbows, fingers, knees, instep of your foot, heels, or ankles.
What Are the Early Signs of Arthritis?
If you have been experiencing what could be early signs of arthritis, it's essential that you arrange to meet with a chiropractor with no delay.
Patients typically report early signs of arthritis, including:
Problems moving around
Difficulty accomplishing tasks that once were easy to do
Stiff or swollen joints
Tender sensations
Warm or red joints
Obtaining treatment for arthritis in its earliest stages will be easier than if you put up with painful conditions without being cared for by a chiropractor.
Arthritis Pain Relief and Treatment
Your arthritis treatment in Kenosha will begin with the chiropractor taking your medical history and learning about when you first started noticing signs of arthritis.
Then, it's time to create a customized treatment plan designed just for you. At this point, the chiropractor can set up a schedule for ongoing treatment and follow-up visits, with the goal of reducing pain and improving your freedom of movement.
We have a range of methods for arthritis pain relief and treatment, including:
Chiropractic Care: The chiropractor can perform manipulations and other treatments to reduce inflammation and pain so the body can recover.
Corrective Exercises: Proper movement designed to give you relief, under the direct supervision of your chiropractor.
Nutritional Counseling: In many cases, patients have poor eating habits, leading to nutritional insufficiency that can make arthritis pain actually worse. We'll develop a healthier eating plan to bring you back on the road to health.
Arthritis Pain Relief Is Just Is Just a Phone Call Away!
No one should have to put up with discomfort and pain stemming from arthritis when treatment is available from Jeranek Family Chiropractic, your friendly local Kenosha chiropractor.
If you have questions about arthritis pain relief or are in need of a consultation to help with your discomfort, we urge you to connect with us as soon as possible.
Click here to connect with us and book an appointment or call the best arthritis doctor in Kenosha today at (262) 694-7833 today.