Nutritional Advice from Our Chiropractic Clinic in Kenosha, WI
Jeranek Family Chiropractic, run by Dr. Janet Jeranek, has been in practice 27+ years. In that time, we have helped thousands of people reach greater health, overcome pain and injury, and love their bodies more. We are well-known for our skilled, successful treatments and our caring bedside manner, including nutritional advice.

Why Seek Chiropractic Care at Jeranek Family Chiropractic in Kenosha?
The food you eat directly impacts your health, and we take great pride in helping you make the right choices.
Are you perhaps wondering if chiropractic care in Kenosha WI is really for you, though? After all, couldn't you just make a plan to exercise or stretch or eat better on your own? Well, that's a great question, and here at Jeranek Family Chiropractic, we believe the answer is pretty simple: With qualified, expert advice, you're bound to make even better decisions so that you can live a longer and healthier life overall.
We offer chiropractic care in Kenosha WI with the goal of aligning your spine along with bodily systems to work at peak efficiency and in concert with one another. Our nutritional counseling services take your lifestyle and needs into account, then design a plan of action specifically for you.

Why Come to Jeranek Family Chiropractic for Nutritional Counseling?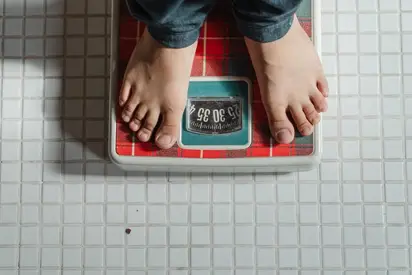 So exactly what will this plan of action accomplish? When you see Dr. Janet Jeranek a family Chiropractic care provider, you can make a nutrition plan that works for life. It takes into account the food you eat, the vitamins and supplements you might need, the serving size you should be shooting for, plans for eating out and engaging in social gatherings, and more. Whether you've always wanted to look better, feel better or both, nutritional counseling can help.
Nutritional counseling from Dr. Janet Jeranek, a family chiropractic care provider can do more than help you lose weight and make better choices. Eating the right foods helps you feel more alert, reduces joint pain, increases the restfulness of sleep and gives you the right fuel to exercise healthfully.
How Does Nutritional Advice Work?
When you visit our clinic, we will first have you fill out introductory paperwork. If you're a current patient, you can skip this step. When it comes time to see the chiropractor, you will explain your health history and goals so that we have a complete picture of your history and your hopes for the future. Then we will make a Corrective Chiropractic treatment and nutritional advice plan for you.
Call Dr. Janet Jeranek, our Chiropractor in Kenosha Today!

Ready to see a chiropractor in Kenosha and learn more about your health how our Corrective Chiropractic care nutritional advice can change your life? We're ready to see you too. If you want to live a long and healthy life, starting now, and Call Jeranek Family Chiropractic at (262) 694-7833 today, make us your chiropractor in Kenosha today.