Spinal Postural and Nerve Screenings With Dr. Janet Jeranek Your Chiropractor in Kenosha, WI
One of the fundamentals of chiropractic care is spinal alignment. Without proper Corrective Chiropractic spinal alignment, undue stress is created and the body cannot function optimally. The goal of chiropractic care is to achieve realignment, ensuring that your body works optimally as it can. Spinal postural and nerve screenings are the first step in detecting spinal misalignments. Looking carefully at your posture, nerve function and overall alignment allows us to see where corrections need to be made. As your chiropractor in Kenosha, WI, Dr. Janet Jeranek is your resource for spinal postural screenings in the area!
Helping You Achieve Good Posture

Posture is a term that describes the way you are holding your body. Wherever you are, whether sitting down, walking down the street or standing in line, you are maintaining a posture. The better your posture, the better you protect your spine and body from unnecessary stress and dysfunction. The poorer your posture, the more stress you put on your body and the more likely you are to suffer from injuries that lead to pain and loss of mobility.
With each specific Chiropractic correction to your posture, we make it a little easier for your body to support itself. Proper posture lets your skeleton support most of your weight, while poor posture leaves muscles doing all the work, which can lead to stiffness, discomfort and eventually injury.
Why Screen for Spinal Alignment?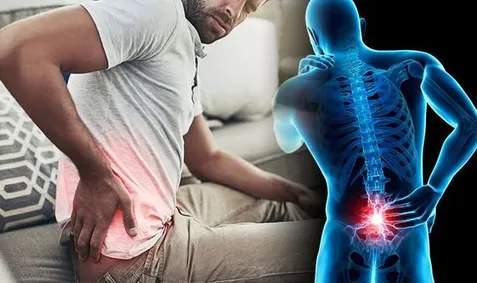 When Dr. Jeranek conducts spinal postural screenings, she observes your posture, the way you walk, sit, stand and any other factors that demonstrate the alignment of your spine. Sometimes misalignments are obvious, sometimes they are barely detectable. What all misalignments have in common have they put your body under unnecessary stress and cause nerve pressure. Postural and Nerve Screenings let Dr. Janet Jeranek identify the problem so she can perform treatments to fix your spinal problems and posture.
People who sustain injuries, chronic stress, degenerative conditions,neck, mid or lower back pain are usually suffering from spinal misalignment. The spinal misalignments may accompany or be part of another injury, like torn muscles, torn discs, pinched nerves and other injuries that tend to produce serious symptoms like pain, stiffness, loss of mobility, numbness, tingling, headaches, sciatica, shoulder or knee pain, etc.
Treatments to Correct Misalignment
If Dr. Janet Jeranek determines that your spine is misaligned, she will offer treatments designed to correct the problem. Treatments utilized in our office as follows:
Chiropractic Adjustments - Dr. Jeranek uses very specific, targeted pressure to adjust your vertebrae. Manual adjustments are highly effective at aligning the vertebrae, discs of the spine, which is why they are often the first step in achieving and maintaining alignment and nerve function.
Muscle Therapy – Dr. Jeranek uses a variety of muscle therapies because muscles and other soft tissues can work against proper alignment. Muscle therapy helps correct muscle, tendon, ligament imbalances, which help spinal correction.
Corrective Exercises - Misalignment is often made worse by an imbalance in the body – such as areas that are too weak, or too strong in relation to other areas. Corrective exercises can help you achieve a better balance of strength, flexibility, and range of motion.
Contact Jeranek Family Chiropractic for an Appointment at (262) 694-7833!
Please contact us at Jeranek Family Chiropractic to schedule an appointment for your FREE Consultation, and postural and nerve screening. Call (262) 694-7833 today!