Dr. Janet Jeranek, a Kenosha Chiropractor Provides Comprehensive Relief from Joint Pain for the Whole Family
If you're looking for an amazing chiropractor in Kenosha, WI, that can treat you, your child and other members of your family, you'll find no better fit than Dr. Janet Jeranek at Jeranek Family Chiropractic. In practice for 27+ years, she has proudly served adults and children in the community with high-quality chiropractic care and wellness programs.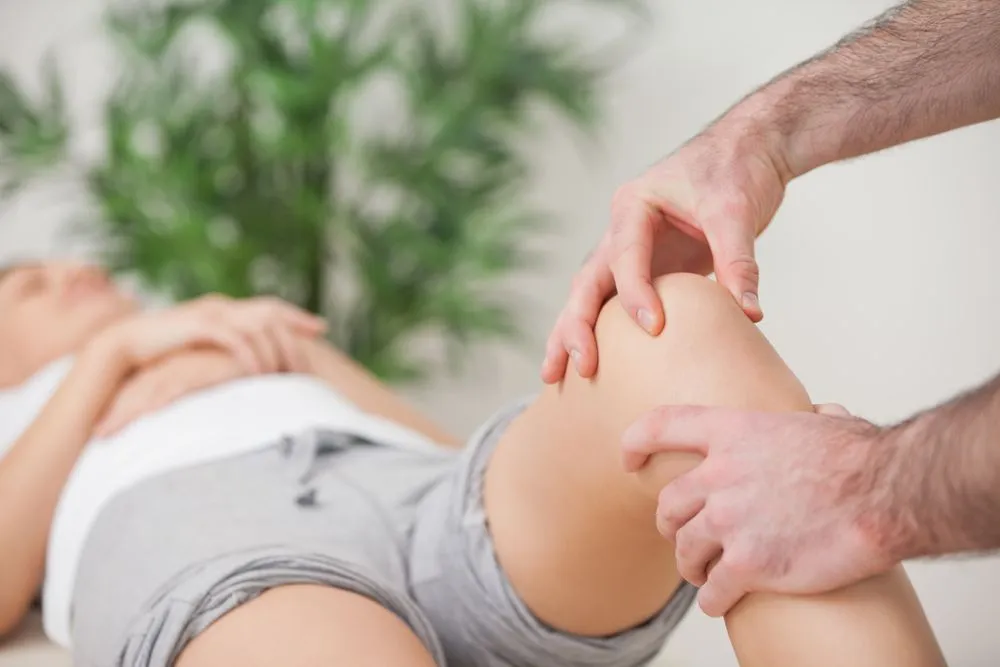 When it comes to the health of your child, it's important to remember that the natural activities of childhood can cause painful, yet non-threatening injuries quite regularly. Whether it's from your child's involvement in sports activities or just some routine rough-housing with siblings, chronic aches, and joint pains can develop at any stage in a child's life. Dr. Jeranek starts by completing a comprehensive examination and diagnosis so that her all-natural treatments can directly correct the underlying cause of the pain, which leads to a more quick and efficient alleviation of pain or discomfort.
Causes of Joint Pain
There are numerous reasons for the development of joint pain. However, the most common causes include sports injuries, car accidents, degeneration, poor posture, couch potato syndrome, stomach sleeping, arthritis, genetics, illness, and nerve damage. Regardless of how the pain starts, the effects of sore joints can interrupt your normal daily activities, limit your range of motion and affect your ability to enjoy certain hobbies such as bowling or playing other sports that require a lot of balance, coordination, strength, flexibility and are physically taxing.
The benefit of chiropractic care is that its specific focus is the musculoskeletal structure, so our Kenosha chiropractor, Dr. Janet Jeranek, through specialized examination, is quick to find the specific site and cause of pain origination and corrects it, instead of simply temporarily masking the pain. This more comprehensive approach does more than alleviate the pain –it corrects the cause! Our chiropractic care also prevents future injuries and arrests any progression of chronic problems.
Symptoms of Joint Pain
Joint pain can be pervasive and indicate its presence in a variety of ways. It may start with feelings of soreness, stiffness or achiness all over or it could be localized at a particular site. If a joint misalignment is at the root of the problem, it may cause pain or stiffness in specific areas of the body such as the neck, mid, lower back, hips, feet, knees, wrists or fingers. In addition to the pain and stiffness that may occur with joint problems, you may also experience pinched nerve pain symptoms such as tingling sensations, a sharp "pinched" feeling, numbness, pins and needles, loss of strength in the affected areas and limited range of motion.
Chiropractic Treatment for Joint Pain
Chiropractic treatment and our rehabilitative physiotherapy are some of the best ways to approach joint and nerve conditions that are due to subluxations or misaligned joints or vertebrae. Spinal adjustments or spinal decompression can readjust the bones of the spine, or extremities, thereby relieving any pressure that may be bearing down on the discs and nerves of the vertebral column or other joints. This type of realignment of the spine is the cornerstone of our corrective Chiropractic treatment and serves to put the body back into a correct state of health.
Physiotherapy is used to enhance our in office treatments to help rehabilitate your spine and musculoskeletal systems to help correct the cause of your pain or symptoms. We also devise condition-specific exercises that should be used at home to help create healthy habits of physical activity and to enforce the Chiropractic treatments performed in the office and aid in the healing process.