Physiotherapy for Optimal Correction with Jeranek Family Chiropractic in Kenosha, WI
At Jeranek Family Chiropractic, we provide our Kenosha, WI patients with natural, non-invasive options for spinal or extremity healthcare, pain causation, and injury recovery. Whether you suffer from acute or chronic pain, symptoms from a recent or past injury, musculoskeletal issues, degenerative joint or disc disease, or a systemic condition, our Comprehensive Corrective Chiropractic services help you recover, correct the cause of your pain and other symptoms, and as a result, you and your family enjoy a better quality of life.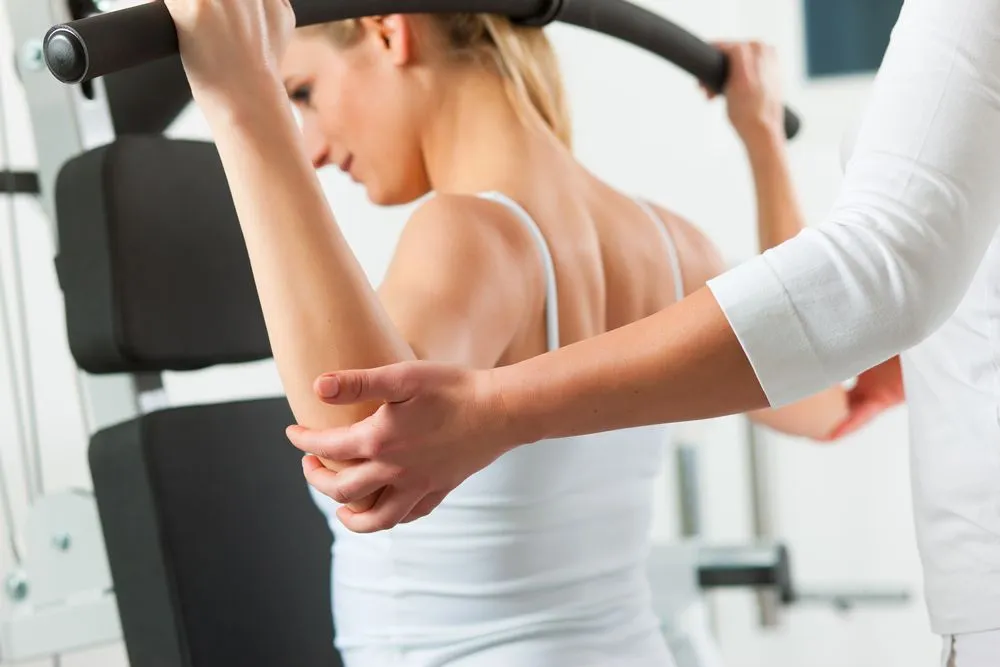 Our chiropractor, Dr. Janet Jeranek prescribes an individually designed Corrective Chiropractic treatment and wellness plan to address each patient's specific needs depending on his or her medical history, current symptoms, and condition. Depending on your initial consultation and physical evaluation, our chiropractor may recommend Corrective Chiropractic and physiotherapy as an integral component of your unique wellness plan.


Physiotherapy Techniques with Our Chiropractor in Kenosha

Physiotherapy, also referred to as physical therapy, is a holistic method of treatment which utilizes specific directed movements (such as biomechanics and Kinesiology) and body-based therapies to manage pain, accelerate healing, improve coordination, balance, increase the range of motion and flexibility, build strength, and more. As a part of our comprehensive list of holistic health care services, Dr. Janet Jeranek, our chiropractor in Kenosha provides patients with complete rehabilitative physiotherapy treatments using a variety of physiotherapy techniques and methods including: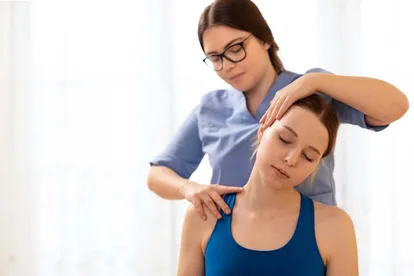 Corrective Exercises and Stretches - Exercising and stretching as a part of a prescribed physical therapy plan targets specific muscle groups for strengthening, stretching, or increasing flexibility. Through specific Corrective exercises, we help patients recover after injury by rehabilitating injured muscle groups, discs, ligaments, tendons, and strengthening specific muscle groups to prevent future injury.
Spinal Traction - Through specific design and pressure over time, our spinal traction, relieves pressure on soft tissues and joint surfaces between the vertebrae and promoting increased blood flow to injured or inflamed areas, increasing joint and disc spacing, allows for a stronger spine with improved posture.
Electrical Muscle Stimulation - EMS uses electric impulses to stimulate, contract, and strengthen specific muscle groups. EMS has been shown to relieve pain, reduce muscle spasms, and facilitate healing.
Neuro-muscular Re-Education - We utilitize specific techniques to re-educate your muscles for proper coordination, balance, gait and posture correction, so you can relate normally to gravity again.
Whirlpool - We utilize the healing powers of hot water to increase circulation, relax muscles, reduce stiffness, and accelerate proper healing.
Custom Orthotics - Used to correct physical imbalances or abnormalities with a strong foundation at the base of the feet, orthotics provide spinal support from the bottom up.
Dr. Janet Jeranek, Our chiropractor works with each patient individually to select the proper Spinal Correction techniqueswhich may include Physiotherapy treatments which will most adequately correct the cause of their specific problems or complaints.


Complete Family Chiropractic Care in Kenosha
In addition to our comprehensive list of physiotherapy and Corrective Chiropractic techniques, we offer patients complete family chiropractic care in Kenosha, including spinal adjustments, extremity adjustments, disc treatments, spinal and postural evaluations, specific corrective exercises, traction, muscle re-education, muscle stimulation, whirlpool therapy, nutritionaland lifestyle advice, and more.
We look forward to helping you improve the quality of your everyday life.
Please Call- Jeranek Family Chiropractic at (262) 694-7833 to schedule a FREE Consultation with Dr. Janet Jeranek today!