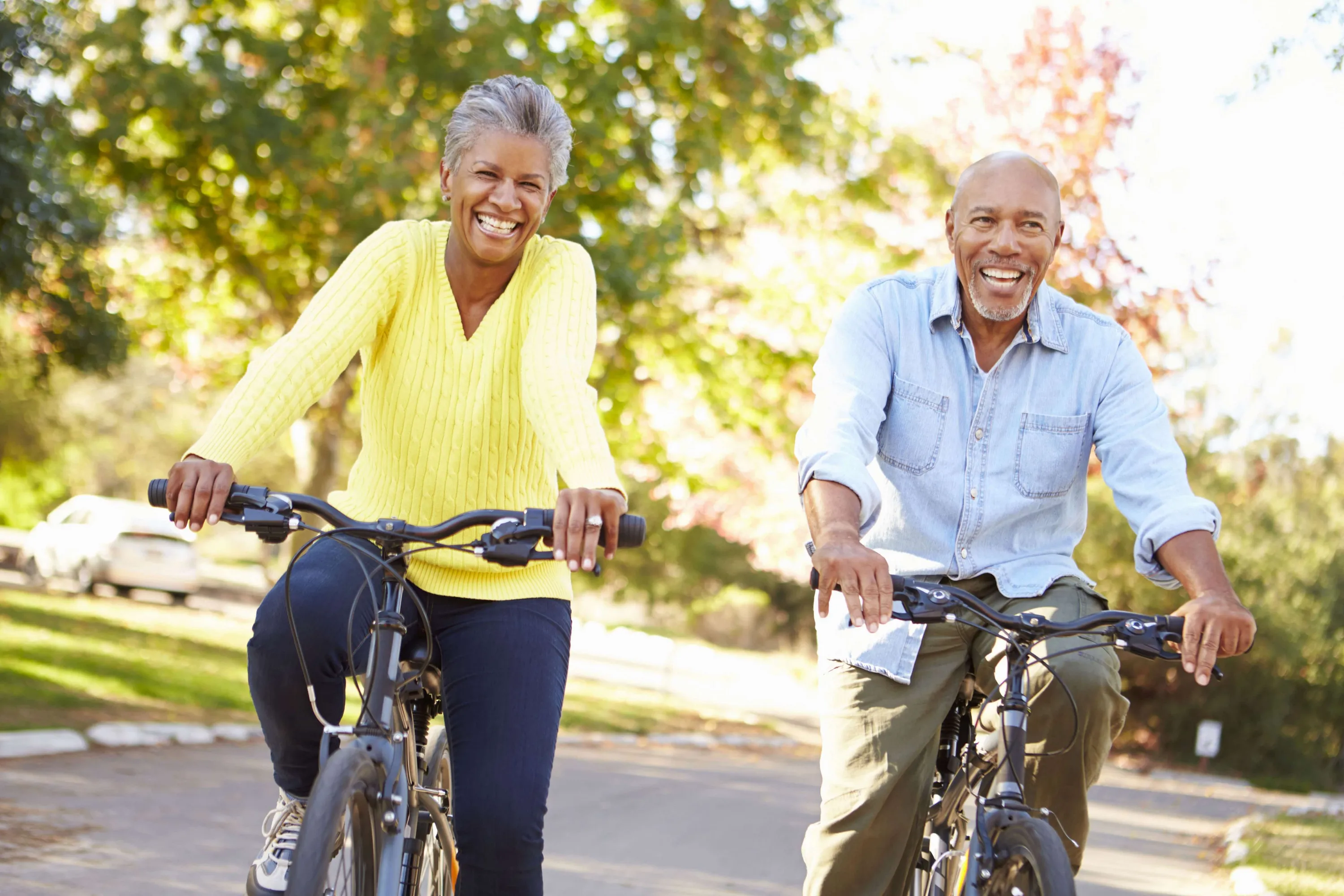 Expert Senior Chiropractic Care in Kenosha: Dr Janet Jeranek and her team Significantly Improve Health and Wellness for the Elderly.
Naturally, with age, the body starts becoming weaker, poorer posture with more aches and pains and even difficulty walking. At this point, it becomes necessary to focus on staying active and healthy. While your muscles may weaken, it is still possible to be out and about and doing the things you love with Dr. Jeranek's Corrective Chiropractic Care.
Normally senior citizens face chronic pain or other issues due to the deteriorating condition of their bodies. Luckily, our Corrective Chiropractic care team has a myriad of benefits for the elderly such as increased mobility, strength, coordination, balance, and decreased risk of falls and other injuries. Many seniors are unaware of the outstanding results that they can achieve through Dr. Jeranek's Corrective Chiropractic Care.
Here you can see the compiled list of the most frequent benefits that chiropractic care provides for seniors:
Spinal and Extremity Pain Relief Chiropractic care is one of the most effective and safest forms of health care to treat pain

due to spinal and extremity-related conditions.

Increased Range of Motion of the Spine and Extremities
Increased Balance and Coordination
Increased Strength and Ability to Walk
Improve Disc Disorders
Improve Poor Posture
Decreased Joint Degeneration and Arthritis Pain
Increased Health and Well-Being9
Decreased Incidence of Falling and other injuries
Keeps Seniors Out of Nursing Homes
Extremely High Satisfaction rate
Senior Citizens Get Great Results From our Corrective Chiropractic care!
Chiropractic care is considered to be one of the most effective and safest forms of health care to treat the cause of pain due to spinal-related conditions. Since it does not involve any surgery or medication, it is the safest and most beneficial for care senior citizens. Our Expert Corrective Chiropractic treatments are so effective because most causes of spinal disorders and pain are related to abnormal position of the spinal vertebrae which pinch nerves causing pain and muscle weakness, numbness or tingling in the hands or feet.
Dr. Janet Jeranek is an Expert Corrective Chiropractor and a qualified professional who has received specialized training to identify and treat subluxations (misalignments of the vertebrae) and their subsequent effect on the central and peripheral nervous systems. Dr. Jeranek's Corrective Chiropractic care treats elders with a wide range of conditions, utilizing Rehabilitative Chiropractic Care and Therapies which can prevent the use of anti-inflammatory medication that may merely mask the symptoms and have many undesirable side effects.
Our Seniors Have Experienced an Increased, Improved Range of Motion of the Spine
Dr. Jeranek's Expert Corrective Chiropractic care has helped thousands of senior citizens increase the range of motion of the spine, extremities, and surrounding muscles. Increasing a person's range of motion positively affects their lives in many ways. For example, an increased range of motion can mean being able to walk again, bend down to pick up their grandchildren or changing the sheets on the bed, golfing, or gardening without pain.
Dr. Janet Jeranek uses Corrective Chiropractic adjustments on the spine and extremities to treat the cause of senior citizens' pain and increase flexibility, strength, coordination, and balance in their bodies. Dr. Janet Jeranek, an Expert Kenosha Chiropractor has a variety of corrective treatment methods to heal existing or previous injuries or effects from aging, while also improving a person's range of motion, strength, balance, and coordination. Dr. Janet Jeranek performs Comprehensive Chiropractic, Orthopedic, and Neurological examinations to determine the right treatments to achieve the best results for what her seniors want and enjoy!
Our Expert Corrective Chiropractic Care Helps In Increasing Balance and Coordination
Throughout Dr. Janet Jeranek's 30 years of Expertise and experience with senior care, she has noticed many patients face problems with the following: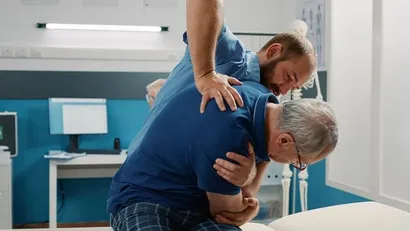 Maintaining proper balance and coordination. The cause behind this problem can be caused by forward head posture or injuries or degenerative changes to the cervical spine (neck region). Structures known as mechanoreceptors are located in the joints of the cervical spine and are responsible for providing the brain with essential information important for balance and coordination.
These receptors in cervical joints provide input to the brain regarding the position of the head in relation to the body. As we age, mild defects impair mechanoreceptors' function and result in a loss of a sense of body position awareness in space and time resulting in forward head posture, poor balance, and coordination. Dr. Janet Jeranek an Expert and Experienced Chiropractor can help restore seniors' balance and coordination by stimulating joint receptors in the cervical spine and correct forward head posture through expert chiropractic adjustments and Rehabilitative Chiropractic therapies.
Decreased Incidence of Falling
Injuries from falling are seemingly the most common for the elderly. According to the Centers for Disease Control and Prevention (CDC), falls are responsible for 90% of the 850,000 bone fractures which occur annually among Americans past the age of 65. Chiropractors reduce the risk of falls by normalizing the mechanoreceptors of the cervical spine by administering chiropractic adjustments, therapeutic exercises, and rehabilitative therapies to increase strength, flexibility, mobility, balance, and coordination and decrease pain.
Corrective Chiropractic Care Improves Overall Health
Chiropractors are known for adjusting spines, but Dr. Janet Jeranek also works on correcting a patient's poor posture, thereby allowing the patient's body to function at its peak. We focus on improving your overall health. Once our expert Kenosha Chiropractor understands your situation, she will design an overall treatment plan designed to help you be as healthy as possible. Studies have shown that seniors who receive regular Corrective Chiropractic care often say they feel and function much better than they did before—which gives them their lives back by allowing them to do more of the things they love to do.
Chiropractic care is extremely beneficial for seniors who are struggling with decreased mobility, coordination, balance, and pain. Dr. Janet Jeranek has over 30 years of expert experience in helping seniors achieve their best health and function. Dr. Janet Jeranek helps seniors get their lives back by being able to do normal activities again, such as walking, playing with grandkids, golfing, gardening, or changing the sheets on their beds.
Dr. Janet Jeranek's patients who enjoy golf often find an increase in their drive distance. These small improvements can lead to a large increase in the overall quality of life for all of her patients. People with mobility, coordination, balance, and pain issues can regain strength through a mix of Dr. Janet Jeranek's Expert Corrective Chiropractic and Rehabilitative Chiropractic Therapies.
If you are a senior in the Kenosha area looking for excellent quality chiropractic care, we would be honored to serve you. Contact us today to schedule an appointment, or to learn more about our practice and the services we offer. We look forward to hearing from you and help you regain your health!