Pregnancy Chiropractor in Kenosha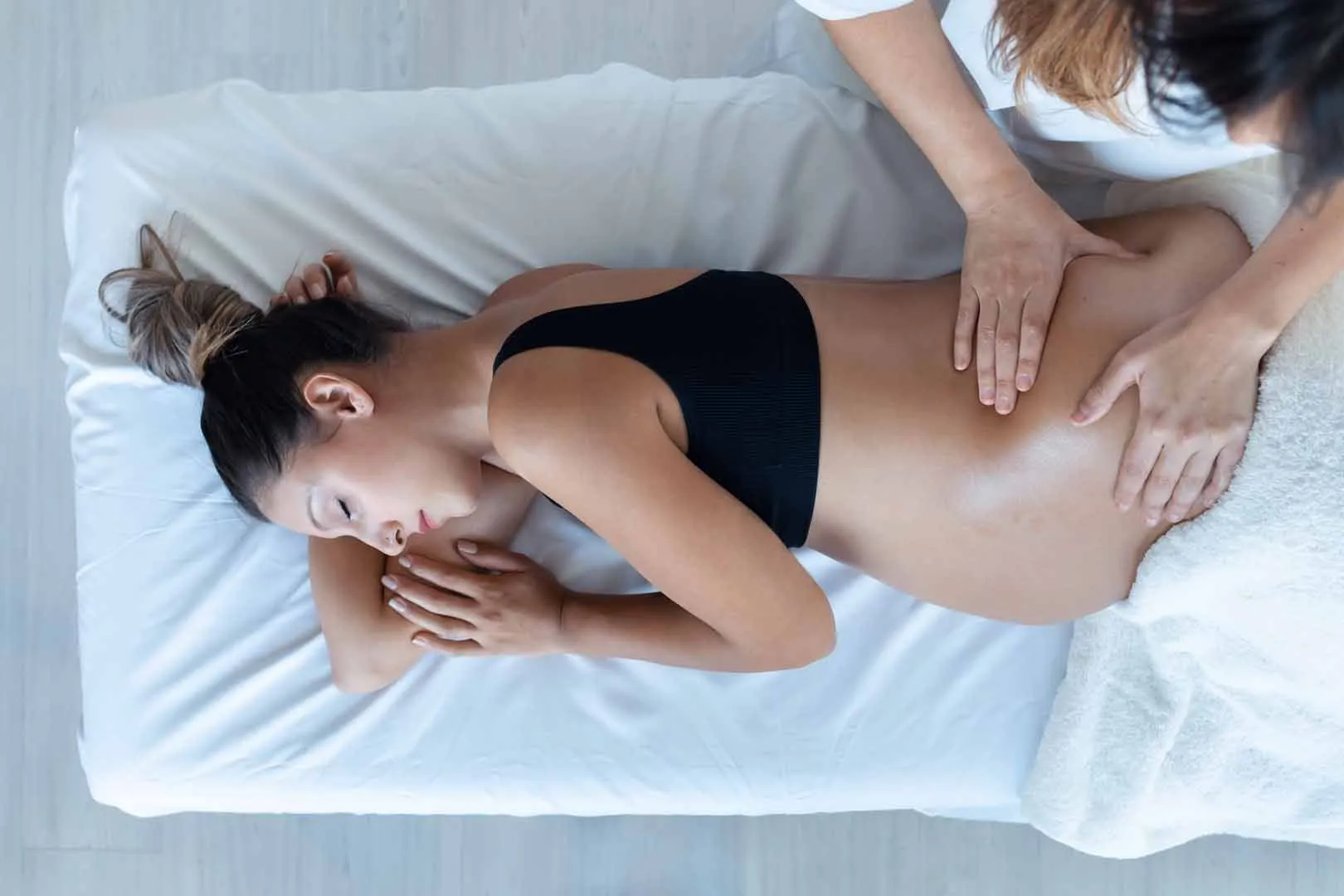 Are you pregnant and experiencing aches, pains, and discomfort? If so, you may be thinking about seeing a pregnancy chiropractor in Kenosha also known as Prenatal Chiropractic Care. If you are looking for a prenatal chiropractor, you may be wondering if this is safe. You may also be wondering if a trained chiropractor can help you recover from your symptoms. Fortunately, you can see a chiropractor while pregnant. At Jeranek Family Chiropractic, we are here to help you during all stages of your pregnancy in Kenosha. Our team specializes in helping women who are pregnant, so learn more about how we can help you!

Is Chiropractic Safe During Pregnancy?
Yes, chiropractic care is safe during pregnancy. During training, all chiropractors receive training to make sure they can safely and effectively perform adjustments on patients who are pregnant. Furthermore, the members of our team have also received specialized training to make sure they can help women who are currently carrying an unborn child. Our team will work with you personally, making sure that we understand exactly what stage of your pregnancy you are at. That way, we can make sure that we tailor our treatment techniques, adjustments, and manipulations to make sure our therapies are safe for both you and your unborn child.

What Are the Benefits of Chiropractic While Pregnant?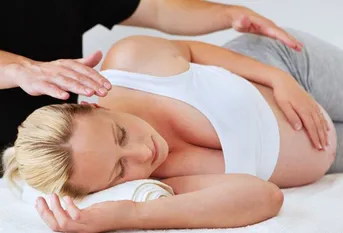 There are several important benefits of visiting a chiropractor even while pregnant. A few of the top benefits include:
As your baby becomes heavier, the center of gravity is going to shift on your body. A chiropractor to make sure you remain comfortable.
A chiropractor can also work with you to make sure your posture is comfortable during your pregnancy.
A chiropractor can also take a closer look at your musculoskeletal system, making sure that everything is still in proper alignment.
A chiropractor can help you minimize the complications and side effects associated with pregnancy.
These are just a few of the many benefits of seeing a chiropractor while pregnant. A chiropractor has the training and experience necessary to make sure that you and your baby are safe.

Common Pregnancy Symptoms Treated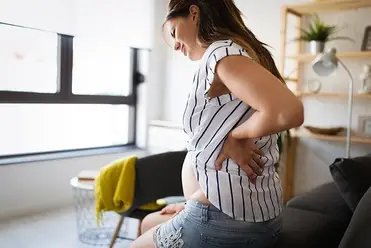 There are several common symptoms that arise during pregnancy that a chiropractor has been trained to treat. A few examples include:
You may experience pain and swelling, particularly in your lower extremities, which a chiropractor can address.
As your baby gets heavier, you may start to experience back pain. A chiropractor can perform adjustments on your side to make sure your back remains comfortable.
A chiropractor can also help you control symptoms of nausea and vomiting, commonly called morning sickness.
If you experience pain in the back, hips, and neck, a chiropractor can help you address this as well.
There are many conditions that a chiropractor can treat during pregnancy.

When You Should See a Chiropractor for a Prenatal Adjustment
If you are pregnant, you should see a chiropractor regularly to make sure you are as comfortable as possible. If you are experiencing any symptoms or complications during pregnancy, you should also call to make a same-day appointment with a chiropractor in Kenosha. For example, if you are experiencing back pain, knee pain, hip pain, or even morning sickness, a chiropractor can help you address the symptoms while also minimizing any complications and side effects. Trust a prenatal chiropractor to help you.

Seek a Pregnancy Chiropractor in Kenosha
If you want to effectively manage your pregnancy from start to finish, then you should see a prenatal chiropractor in Kenosha, Wisconsin. At Jeranek Family Chiropractic, it is our pleasure to serve the individuals and families of Kenosha. We have been serving the local area for more than two decades, and we always provide a free patient consultation. We also accept the vast majority of insurance plans. We are confident that we can help you as well. Contact us today at (262) 694-7833 to make an appointment!