Conditions Treated by Dr Janet Jeranek, Our Chiropractor in Kenosha, WI
If you always thought of chiropractic care as just a "back or neck thing," you might be astonished at the scope of our work at Jeranek Family Chiropractic. Our ability to integrate chiropractic treatment with other healing modalities such as corrective exercises, physiotherapy, and lifestyle advice adds to our effectiveness. Our chiropractor in Kenosha WI, Dr. Janet Jeranek, can help you with: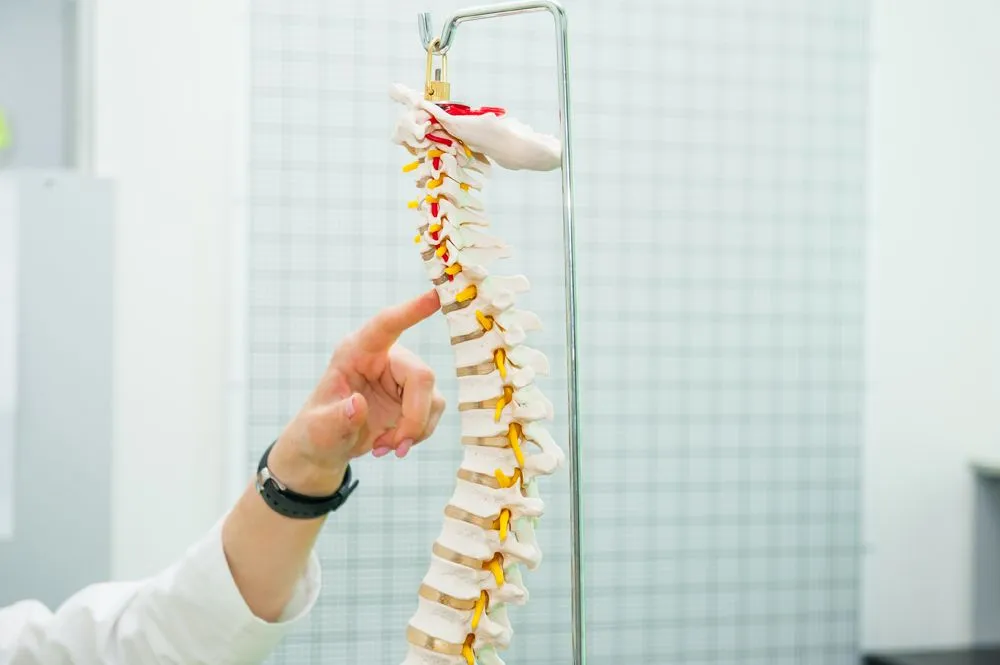 Acute injuries - Auto accident injuries, sports injuries, and work injuries can leave you with torn muscles, sprains, vertebral subluxation and pinched nerves all at the same time. We can bring your joints back into proper alignment while also creating a holistic injury rehabilitation plan just for you.
Spinal/thoracic pain - Neck pain, Mid or Lower back pain, rib pain, and pain syndromes such as sciatica may be caused by vertebral misalignment, abnormal stress on spinal joints, and pain from nerve impingement. Our rehabilitative Chiropractic adjustments can relieve your distress, while corrective exercises can help you maintain a straighter posture to avoid future issues.
Extremity pain - Shoulder pain, knee pain, ankle pain, hand pain and foot pain may originate in the extremity itself, or it may be referred along nerve pathways from a spinal issue. We can evaluate the treat the cause of many conditions, such as: Carpal Tunnel Syndrome, Wrist pain, Bursitis, Ankle or foot pain, TMJ pain, Tennis Elbow and Runner's Knee with a combination of chiropractic adjustment, soft tissue therapies and ergonomic recommendations.
Disc problems - Bulging discs or herniated discs can stress the vertebral joints can cause painful pinching and inflammation of nerve tissue, muscle weakness, pain, tingling, numbness in the extremities. We can treat perform corrective Chiropractic treatments your spine to relalign the vertebrae and relieve the disc and nerve pressure.
Chronic pain conditions - Osteoarthritis and other forms of chronic joint pain can hobble your quality of life. Corrective Chiropractic care, Physiotherapy, Whirlpool, Traction, Specific exercises, and extremity treatments can optimize your range of motion and decrease your pain without drugs or surgery.
Pediatric ailments - Chiropractic care can benefit all ages. Our techniques can help with such common pediatric conditions as chronic ear infections, colic and Tortiollis while also helping your child maintain a higher degree of overall wellness.
Balance issues - If you suffer from dizziness, vertigo or unexplained balance problems, you may have an upper cervical or inner ear issue that needs correcting through our expertise Chiropractic care. We evaluate your condition, and administer chiropractic adjustments, and prescribe exercises to help you overcome your symptoms which are caused by spinal misalignments.
Stiffness - If you can't move freely or confidently, you may find working, pursuing a favorite hobby, or even walking across a room a difficult, which is a risky undertaking. Dr. Janet Jeranek, our chiropractor in Kenosha can discover the cause of your debilitating stiffness and and soreness prescribe a personalized treatment plan to help you become more mobile.
Contact Dr. Janet Jeranek, Our Chiropractor in Kenosha, WI at (262) 694-7833 for your FREE Consultation today!
Our ability to treat so many different conditions through our extremely safe, conservative methods makes Jeranek Family Chiropractic your family's ideal "one-stop shop" for primary health care. Contact our chiropractor in Kenosha, WI at (262) 694-7833 for a FREE Consultation!