Services From Dr. Janet Jeranek, Our Chiropractor in Kenosha WI
Dr. Janet Jeranek at Jeranek Family Chiropractic is delighted to serve as your family's primary source for specific safe, natural Expert Corrective Chiropractic for your neuromusculoskeletal health and wellness care.
Whether you want to free yourself from the debilitating agonies of a herniated or bulging disc or you're looking for smart preventative care for your family, our Expert Corrective Chiropractic services and techniques can help you achieve those goals.
Our Expert Chiropractor in Kenosha WI, Dr. Janet L. Jeranek offers: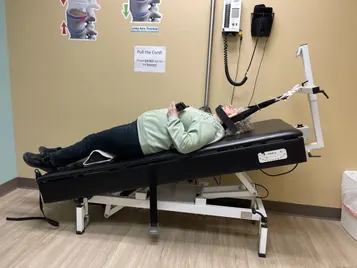 Corrective Chiropractic Care - While many people turn to chiropractic care to tackle specific issues such as a herniated disc, neck pain or lower back pain, this safe, tried-and-true healing modality can have a positive impact on every aspect of your well-being. Our Expert Chiropractor in Kenosha WI adjusts joints and vertebral structures that have shifted out of position, relieving nerve pressure, joint stiffness, and the muscle pains that accompany an imbalanced body. Dr. Jeranek's specific Corrective adjustments improve your nerve systems function, thereby correct what is causing your lower back pain, neck pain, shoulder or knee pains just to name a few.
Corrective Exercises - Whether you need to rehabilitate an injury or your musculoskeletal system just needs some extra reinforcement, our corrective exercises can help. Physio therapeutics, home exercises, in-clinic physical rehabilitation exercises and other measures can help you create stronger, longer, more capable muscles, improving strength and flexibility while also helping you correct your poor posture.
Physiotherapy Techniques - We use Corrective rehabilitative physiotherapy as a system of spinal and whole body correction to help your soft tissues heal and providing natural pain relief. We offer such diverse options as Therapeutic Exercises, Whole Body Vibration, Spinal Traction, Electrical Muscle Stimulation, Low Level Laser, Whirlpool, Disc Decompression, combining these services as needed to correct the cause of your pain and dysfunction. .
Lifestyle Advice - Neck pain, lower back pain, shoulder or knee pain and systemic dysfunction may be directly related to your daily work habits, home ergonomics, sleep patterns, and other aspects of your lifestyle. Our expert Kenosha chiropractic center can provide valuable lifestyle advice to help you change how you work, play and sleep to support your overall health, wellness and comfort.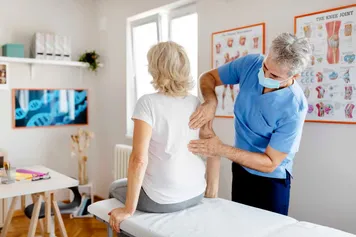 Nutritional Counseling - How you eat influences how healthy you are, how good you feel, and how easily your body can repair itself. Our nutritional counseling can help you manage your weight, replace empty calories with nutritious menu items, and eat to reduce inflammation or rebuild damaged tissues.
Spinal and Postural Screenings - Just as you might schedule regular checkups for your eyes or teeth, your spinal column can benefit from periodic screenings. Our Expert Corrective Kenosha Chiropractor can detect and correct any postural or alignment problems with specific corrective rehabilitation techniques. Dr Jeranek can detect scoliosis in its early stages, which allows her to administer any necessary corrective treatments in a timely manner.
Try our Expert Corrective Chiropractor Kenosha WI that Residents have Known and Trusted for 30 years! Call Dr. Janet Jeranek Today at (262) 694-7833
Dr. Janet Jeranek has been providing excellent holistic healing and wellness services to individuals and families for over 30 years!
So if you're looking for an Expert Corrective Chiropractor in Kenosha WI that residents know and trust, look no further than Jeranek Family Chiropractic.
Call (262) 694-7833 to schedule your Free initial consultation and Nerve Scan Today!